Our chic café-restaurantin the heart of Chelsea
Anticipate tableside theatre with a touch of whimsy
The LaLee pays homage to the voyages of one of The Cadogan's most legendary past residents, Chelsea socialite Lillie Langtry. Renowned for her beauty and charm, she had many admirers; when she travelled, she travelled in style. 
The LaLee reflects her refined tastes in sophisticated, European cuisine. From a delicious breakfast to an aperitif at dusk, The LaLee makes use of fresh ingredients and traditional recipes from across the continent.
Book now
The Details
Tel: +44 (0) 20 8089 7070
Email: dining.cad@belmond.com
Open: daily, 7am–10:30pm
Address: 75 Sloane St, Chelsea, London, SW1X 9SG
Continental Café Culture
Continental Café Culture
Our restaurant offers a stylish and fun European café-restaurant experience, inspired by the grand cities of Europe. Curated by Executive Chef Chris Hill, the all-day dining menu is a reflection of the very best of the season.
Opt for comforting classics from Europe's finest culinary cities, such as aubergine parmigiana, steak frites and seabream carpaccio using fresh catch sourced from British waters. For dessert, the voyage continues with classics including Paris–Brest, a punchy Rum Baba and a decadently rich Café Gourmand.
Reserve
Continental Café Culture
Continental Café Culture
From the theatre of tableside signature dishes to an abundance of fine and rare wine by the glass and carafe, The LaLee has something for every occasion.
Find us nestled within The Cadogan, A Belmond Hotel, London. Our storied hotel is a stone's throw from lively, bustling Kensington and the neighbourhood calm of chic Chelsea.
Reserve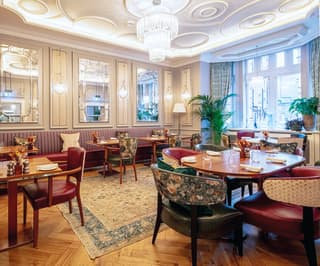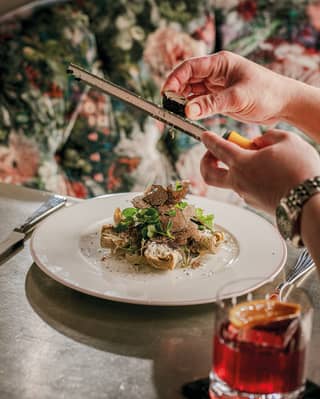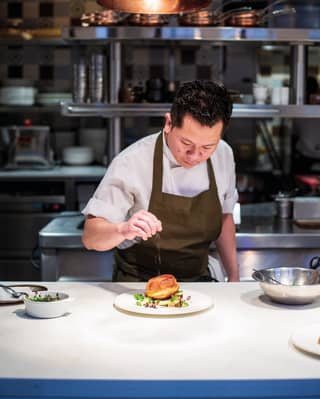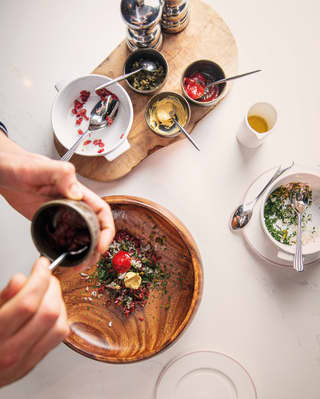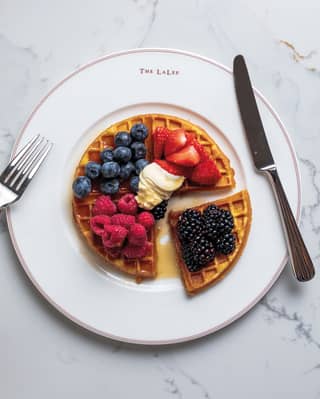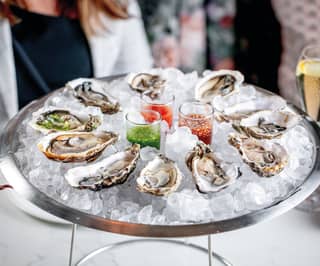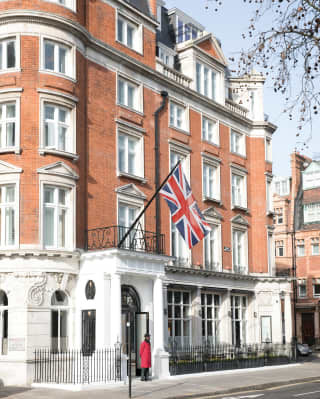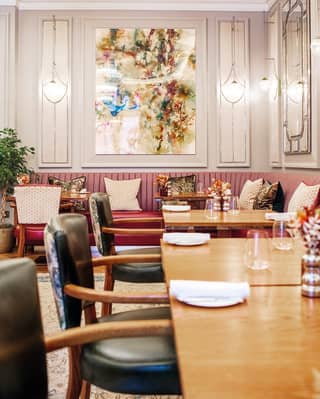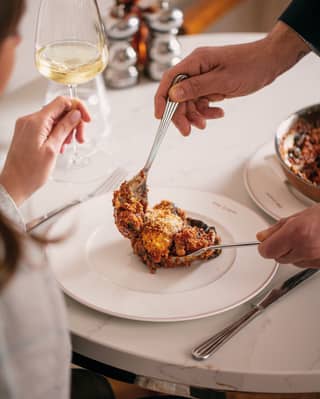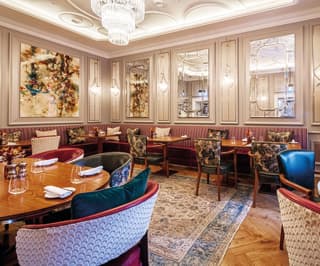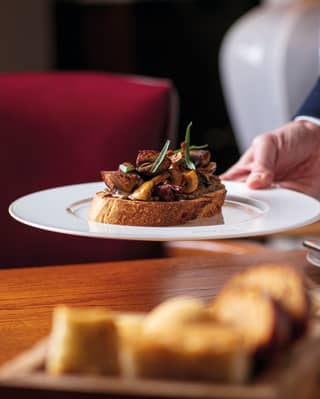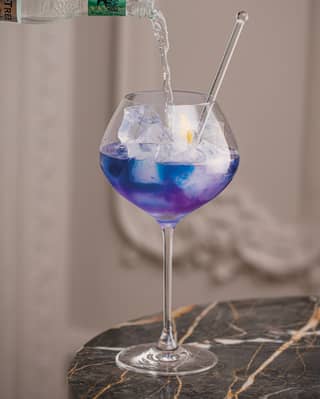 Cocktails
Cobalt & Tonic
Inspired by Lillie's favourite colour, the exterior of The LaLee itself and the colourful sights and sounds of Amsterdam, this is a theatrical take on a floral gin and tonic using Dutch gin.
Butterfly pea flower dutch gin, elderflower tonic. Non-alcoholic version available using New London Light non-alcoholic spirit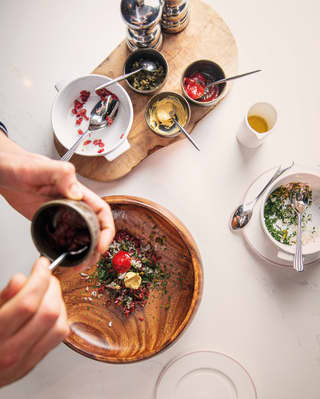 Tableside Theatre
Notorious for romantic scandal and famed for risqué stage performances, Lillie Langtry didn't shy away from drama. Bringing dramatics back into the dining room, The LaLee offers a selection of signature dishes that are artfully prepared at the table.
Lighter options include the iconic dish beef tartare or Caesar salad—each served with a touch of tableside theatre.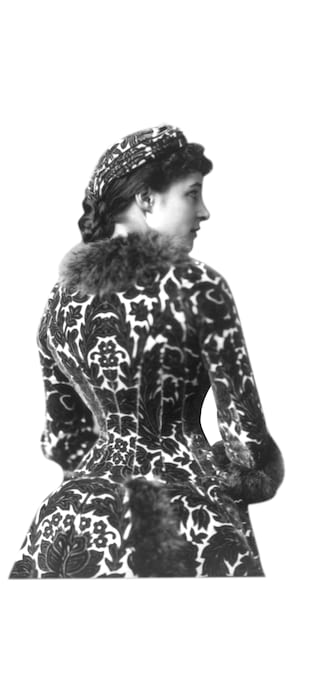 How can words convey the vitality, the glow, the amazing charm that made this fascinating woman the centre of any group she entered?
A beloved hostess and famed beauty, the history of Lillie Langtry is tied to Chelsea. Learn about the the rip-roaring adventures of 'Jersey Lil' and how she lit up the social scene in late 19th-century London.
Learn more about Lillie Langtry
The LaLee
75 Sloane St, Chelsea London SW1X 9SG
We are a...
15-minute walk from London Victoria train station
5-minute walk from Knightsbridge tube station
5-minute walk from Sloane Square tube station